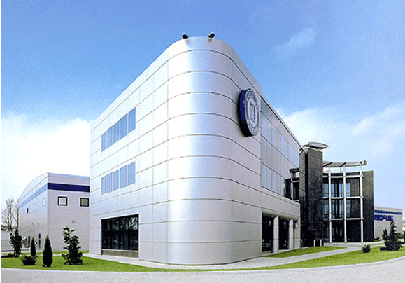 INDUSTRIAL

Since 1969, INDCONSULT has played an active role in the development and growth of the industrial sector of the MENA region & Egypt. Throughout the past decades, INDCONSULT has successfully contributed to the foundation and expansion of several industries from the supply of the smallest quality control equipment up to the largest T-K complex of foodstuff handling & packaging in Egypt & the Middle East.

INDCONSULT represents and co-operates with leading companies for the supply of machinery and complete lines for different industrial sectors such as:

Processing & Packaging for the Food & Beverage Industry

Processing & packaging for the confectionery sector
Blending & packaging for the tea & coffee sector
Processing & packaging for the dairy sector
Processing & packaging for the non-carbonated beverage industry
Processing & packaging for the frozen food industry
Processing & packaging for the pasta industry
Packaging for the oil industry
Multi-head weighing solutions for the food industry

Packaging

Primary packaging (vertical & horizontal bagmakers & complete confectionery packaging solutions)
Secondary packaging (case packers & shrink wrappers)
Tertiary packaging (palletizing equipment)
Quality control equipment and checkweighers
Upstream and downstream equipment
Plastic Industries
Blow moulding machinery
Shrink wrapping machinery
Extrusion machinery

General Industrial Machinery

Refrigeration & cooling tunnels
Boilers
Water treatment plants
TRADING

INDCONSULT is one the top market players in the foodstuff import & distribution in the Egyptian Market. The main commodities that INDCONSULT deal with are:

Wheat
Flour
Sugar
Rice
Oil

In addition, INDCONSULT, in special cases, imports industrial lines and/or machinery from its suppliers and resells them in local currency to its clients.
AGRICULTURAL

INDCONSULT inaugurated its agricultural department in 1985 with a solid focus on the importation and distribution of plant growth regulators (PGRs). This has paved the way for INDCONSULT to have a broad agricultural network across the nation.

Presently, INDCONSULT's agricultural department is primarily concerned in:

Importation & distribution of fertilizers & PGRs.
Supply of complete packing houses for fruit & vegetable exporters & growers.
Supply of complete slaughter houses & machinery for poultry producers.